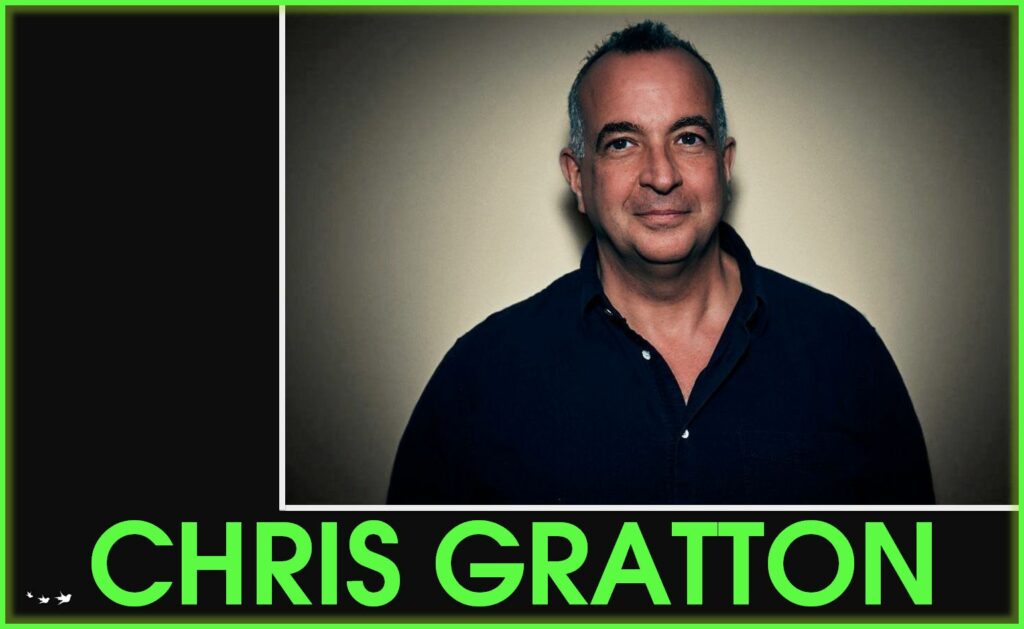 Chris Gratton is a highly seasoned professional in the realm of business travel, with extensive expertise as a tour director, tour producer, and production manager for renowned artists in the music industry. His unparalleled experience and remarkable track record have positioned him as an invaluable asset in orchestrating seamless and unforgettable tours.
During our conversation, Chris candidly shared his firsthand experience regarding the unfortunate cancellation of the highly anticipated Justin Bieber 2020 tour, precipitated by the global COVID-19 pandemic. He elucidated the profound impact this unforeseen event had on his dedicated team of 87 individuals, highlighting the tremendous challenges they faced amidst the sudden disruption.
                "There was an 8 year period in my life where I didn't even have a place. I just stayed in hotels when I was home or went on little vacations."
In addition, our discussion delved into the transformative influence of technology on the touring landscape, heralding positive changes for the industry. Chris expounded on how technological advancements have significantly enhanced communication channels, facilitating more efficient and transparent interactions within the crew and other stakeholders. This newfound connectivity has not only streamlined logistical operations but has also fostered stronger bonds within the team.
Furthermore, Chris revealed how technology has played a pivotal role in enabling him to maintain a healthy work-life balance, allowing him to stay connected with his beloved wife and children while on the road. By leveraging digital tools and platforms, he has successfully bridged the geographical divide, nurturing personal relationships even in the midst of demanding tour schedules.
In summary, Chris Gratton's illustrious career in business travel, particularly as a tour director, tour producer, and production manager, showcases his unparalleled expertise in coordinating high-profile music tours. His insights into the repercussions of the Justin Bieber 2020 tour cancellation and the transformative effects of technology underscore his invaluable contributions to the industry and his unwavering commitment to delivering extraordinary experiences for artists, crews, and audiences alike.
Chris Gratton on social media:
Chris's listening choice while traveling for work is:
Chris relaxes or least tries to relax when traveling. 
Click here to see other guests choices for listening while traveling
About Chris
2015 to Present JUSTIN BIEBER – Production Manager, Co Designer ,Tour Director
2019 JBalvin Tour Director
2019 KIDZBOP Tour Producer
2019 Janet Jackson Metamorphosis Residency , Production Manager , Stage Manager and Set Designer
2018 to 2019 JANET JACKSON Production Manager ,Stage Manager
2015 – 2017 KANYE WEST – Tour Consultant, Tour Co Designer
2014 -2015 ARIANA GRANDE – Production Manager ,Tour co designer,Tour Director
2013 to 2014 KANYE WEST – Production Manager
2006 to 2013 THE SMASHING PUMPKINS – Production Manager, Co Designer
2006 to 2011 GUNS N' ROSES – Production Manager
2010 PDIDDY – Production Manager
2008 AMERICA'S BEST DANCE CREW – Production Manager, Stage Manager
2008 BEN HARPER – Production Manager, Stage Manager
2004 to 2006 CLAY AIKEN – Production Manager, Stage Manager
2004 KELLY CLARKSON – Production Manager, Stage Manager
1999 to 2004 LIMP BIZKIT – Production Manager
2001 to 2002 LINKIN PARK – Production Manager
2001 FAMILY VALUES – Production Manager
2000 ANGER MANAGEMENT – Production Manager
2000 to 2003 KORN – Production Manager
1999 to 2000 BILLY IDOL – Production Manger
1996 to 1999 TOOL – Production Manager, Stage Manager
1998 to 1999 SOUL COUGHING – Production Manager and Lighting Designer
1995 to 1999 SUPER BOWL / NFL Experience – Lighting Coordinator
1994 to 1997 TRACY CHAPMAN – Production Manager and Lighting Designer
1994 to 1995 P. J. HARVEY – Lighting Designer and Stage Manager
1990 to 1994 Tool, White Zombie, Pornos For Pyro, Rage Against the Machine ,Wu-
Tang Clan – Lighting Designer and Stage Manager