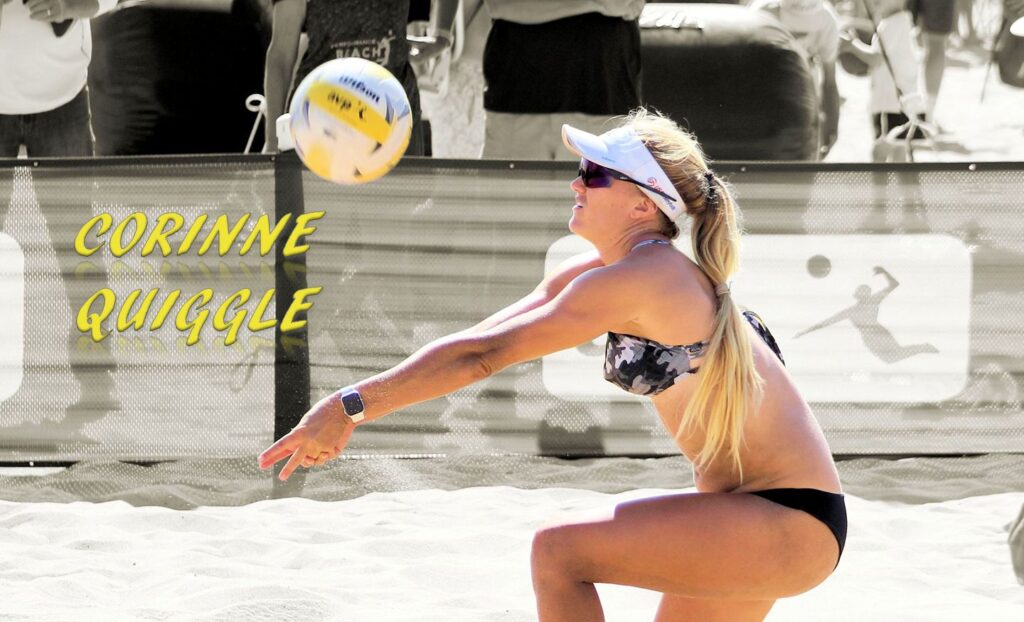 Can I make it to the Olympics playing beach volleyball?
Corinne Quiggle is a professional beach volleyball player who has already traveled extensively around the states and internationally. We talk about the current status of the upcoming volleyball season and how the Covid19 lockdown could potentially affect the season.
She talks about her love of travel and how playing professional volleyball is a blessing to see so many countries and their cultures.
"I ended up going camel riding in China one time because we finished the tournament earlier than expected"
Intro song "Road Trip" by Robin Tricker
Corinne Quiggle on social media:
Corinne's listening choice while traveling for work is:
Corinne listens to music when traveling. 
Click here to see other guests choices for listening while traveling
SUBSCRIBE
You can subscribe to The Travel Wins Podcast on Apple Podcasts, SoundCloud, YouTube, iHeart Radio, Stitcher, Google Podcasts, Spreaker, Podnews, Castbox,  Pocket Casts, Radio Public, and Amazon.
Intro song "Road Trip" by Robin Tricker
ABOUT Corinne Quiggle
I grew up in Ponte Vedra Beach, Florida. It was in my side yard where my love for volleyball started. After watching the Olympics as a kid, I picked up volleyball and haven't let go since.
Other than volleyball, my beach related activities don't stop there. I come from a family of above average surfers, lifeguards and musicians (artists too but I didn't get those genes). All which I love to do!
When I am not training, you can find me either in the water surfing, in the mountains snowboarding, traveling anywhere, playing the ukulele or trying to learn a new language! 
Volleyball 
Graduating early from high school and moving to California to pursue my beach volleyball career. At 17 years old, I started my collegiate career at Pepperdine. While at Pepperdine, I earned 2018 WCC Player of the Year, 2017 National Championship All-Tournament Team, 2017 National Champion Runner up, and a two-time All-American and All-Academic honors.
My collegiate career set me up for a strong first professional year on the AVP, NORCECA and FIVB tours. In that year, I earned back to back gold medals for the USA on the NORCECA tour, a silver medal on the FIVB World Tour and several quarter final appearances on the AVP. 
Captain of Pepperdine Beach Volleyball
Other Achievements
Along with Graduating Pepperdine with a Degree in Business Administration, I was recognized on the Dean's List three times for semesters with a 3.98, 4.0 and 4.0 my junior and senior year!