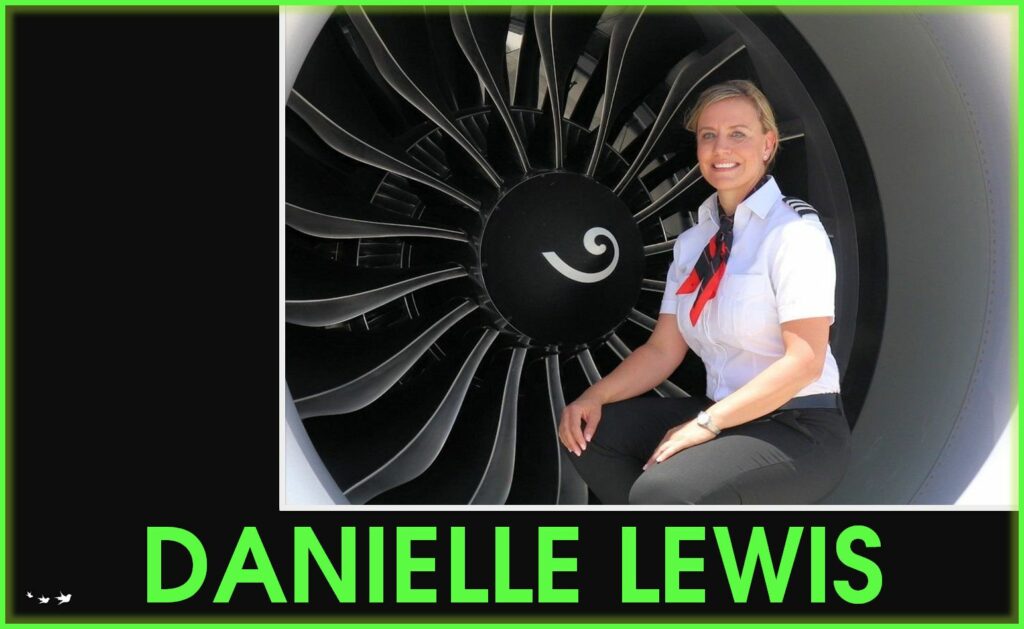 Danielle Lewis, a skilled airline pilot for a major commercial airline, brings a wealth of experience to the world of business travel. Her journey began in the Air Force, where she served as a C130 pilot, honing her skills and overcoming challenges in a male-dominated profession. As one of the few female aviators in the US military, Danielle's exceptional talent and determination earned her a groundbreaking opportunity—to become the first female pilot to fly a civilian version of the C130 in Africa, specifically in the Congo.
"It's boring and I love it. Boring is relative, right. No one is shooting at you. At all of the other jobs, even in Africa people were shooting at you."
Danielle's remarkable experiences in Africa provide her with a unique perspective on business travel. Alongside navigating the skies, she has encountered captivating stories, from encounters with zebras to immersing herself in the vibrant African culture. Her tales are a testament to the diverse and enriching encounters that await travelers in their professional journeys.
In our conversation, Danielle candidly shares the obstacles she has faced as a female pilot and highlights the stark gender imbalance in the commercial aviation industry, where only 3% to 4% of pilots are women. Astonishingly, she continues to encounter male passengers who require reassurance about her ability to fly their aircraft—an ongoing battle to debunk gender stereotypes and prove her competence. Danielle's perseverance and unwavering dedication to her craft serve as an inspiration to aspiring female pilots and demonstrate the importance of remaining focused and determined in male-centered fields.
Transitioning from military flights to commercial flights brought about significant changes for Danielle. During our discussion, she delves into her favorite destinations to fly to and visit, showcasing her deep appreciation for the diverse landscapes and cultures she has encountered throughout her career. Furthermore, she generously imparts invaluable tips for navigating various airports across the United States, drawing from her extensive knowledge and expertise.
Danielle's decision to step out of her comfort zone and join me as a guest on my show is a testament to her character. Initially declining my request, she later reached out, explaining that the girls she mentors had asked her about her own experiences of pushing beyond her comfort zone. Reflecting on my invitation, Danielle realized the significance of continuously challenging ourselves, regardless of age or position. Her decision to share her time, stories, and insights serves as a gracious gesture, inspiring both her mentees and a broader audience.
In conclusion, Danielle Lewis exemplifies the resilience, determination, and grace required to excel in the world of business travel. Her trailblazing journey as a female pilot, her captivating stories of Africa, and her commitment to mentoring young women make her a true inspiration. By sharing her experiences and encouraging others to push their boundaries, Danielle has become a shining example of achievement in a field traditionally dominated by men.
Danielle Lewis on social media:
Danielle's listening choice while traveling for work is:
Danielle relaxes while she is taking a break from flying. 
Click here to see other guests choices for listening while traveling
About
Experienced Pilot with a demonstrated history of working in the airlines/aviation industry. Skilled in Analytical Skills, Aircraft Maintenance, Airports, Airworthiness, and Commercial Aviation. Strong operations professional with a Bachelor of Engineering (BEng) focused in Computer Science from Embry-Riddle Aeronautical University. 
Experience
Pilot, Commercial Airlines, May 2010 – Present
Retired, US Air Force Reserve, Nov 1996 – Dec 2016
Pilot, SAFAir – United Nations, 2008 – Apr 2009