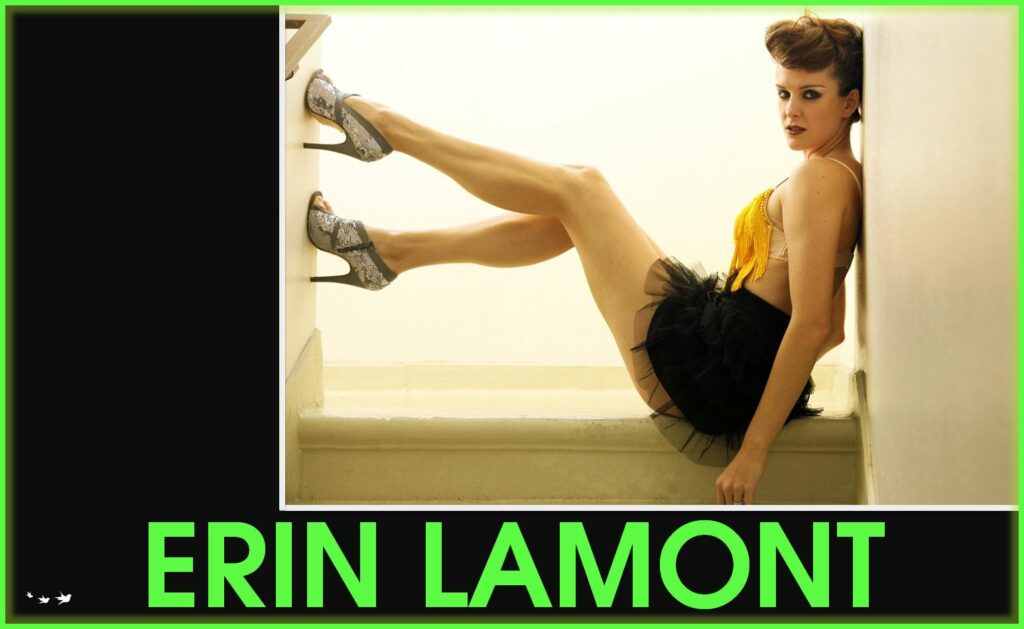 Erin Lamont, a multi-talented individual, graces us with her presence as a guest on today's podcast. Erin's remarkable journey encompasses the roles of choreographer, dancer, entrepreneur, wife, and mother. Ever since graduating from Western Michigan University with a B.A. in Dance and a B.B.A. in Marketing, she has forged a successful professional career in the industry.
During our insightful conversation, Erin imparts her invaluable perspectives and experiences on navigating the world of business while fulfilling the demanding responsibilities of motherhood and marriage. She sheds light on the challenges she faces, highlighting the determination required to succeed in such a demanding role. Erin reveals her secret to managing it all—a willingness to adapt, even finding solace in sleep on airplanes, despite the inevitable sleep deprivation that comes with being a mother.
"It's a grind but you just learn how to sleep on a plane, especially when you have kids that don't realize you only slept two hours the night before."
Erin's artistic prowess has led her to collaborate with renowned artists such as Kevin Rudolph, the Veronicas, Trace Adkins, Boys Like Girls, and Lady Gaga. Her choreography has graced prestigious platforms, including L.A. Fashion Week, the 2009 Miss USA Pageant, the 2008 Miss Universe Pageant in Vietnam, as well as television networks like NBC, Exercise TV, and ESPN. Her talents extend to the silver screen, having contributed to the Warner Brothers film "The Lonely Dog," directed by Avika Goldsman. Notable brands such as Skechers, Nike, Nuskin, ABC, Puma, Wella, Wyndham Resorts, Playboy, EMI Records, Norwegian Cruise Lines, Holland America Line, Disney, Spike TV, and Jimmy Kimmel Live have all sought her choreographic expertise. Erin has also made an impact as part of the NBA L.A Clippers Dance team.
Beyond her collaborations and performances, Erin embarks on inspiring tours as a guest artist, leaving her mark on dance communities worldwide. She has worked with esteemed institutions like the Sydney Dance Company, Melbourne Music Academy, ABC Dance Group in Vietnam, Broadway Dance Center Tokyo, and the EDGE Performing Arts Center. Additionally, she has conducted master classes in over 40 states across the United States, passionately sharing her knowledge and skills. Her outstanding contributions earned her a nomination by Capezio and Dancer Magazine as one of the top ten choreographers in the country this year.
Currently residing in Los Angeles, California, Erin orchestrates the dynamic and captivating burlesque group called The Lalas, which has established itself as a prominent force in the city's entertainment scene. Through her dedication, talent, and unyielding determination, Erin Lamont exemplifies the spirit of a true artist and entrepreneur, setting a remarkable example for aspiring professionals in the industry.
Connect with Erin and The LaLa's:
SUBSCRIBE
You can subscribe to The Travel Wins Podcast on Apple Podcasts, SoundCloud, YouTube, iHeart Radio, Stitcher, Google Podcasts, Spreaker, Podnews, Castbox,  Pocket Casts, Radio Public, and Amazon.
About The Lalas Burlesque
Definitely not a typical bawdy burlesque show, The Lalas is a Los Angeles based burlesque troupe delivering an extra special dose of fun. Lead by creator and choreographer Erin Lamont, The Lalas dancers also include Kelley Koski, Tonya Kay, Janelle Dote, Kelley Koski, Reyna Godoy, Tonya Kay, Janelle Dote, Jahnel Curfman, Erika Marosi, Aleksandra Wojda and Chantel Gonsalves. There is so much more to these glamorous beauties than their impeccable performance technique, professional industry status and striking looks. Audiences are in for an over-the-top extravaganza performance, which goes way beyond traditional burlesque. Every time the Lalas step out on stage, crowds sit at the edge of their barstools. The Lalas put on a tongue-in-cheek presentation, which includes comedic shenanigans, daredevil aerial tricks, Indiana Jones style whipping vignettes, jazz dance, pointe ballet and of course the girls exercise their talent to tease. While The Lalas Burlesque dancers love their bras and undies, they do a lot more than just perform while scantily clad. Whether it is performing a bluesy and seductive cigarette-filled show to the likes of Peggy Lee or rocking out to AC/DC and James Brown, The Lalas have the market covered when it comes to live burlesque entertainment. Breaking walls, The Lalas go way outside of the box and you never know what you are going to get!
Erin's traveling music/song/podcast choice is:
Bob Marley station on Pandora
Click here to see all of the guests listening choices when traveling.