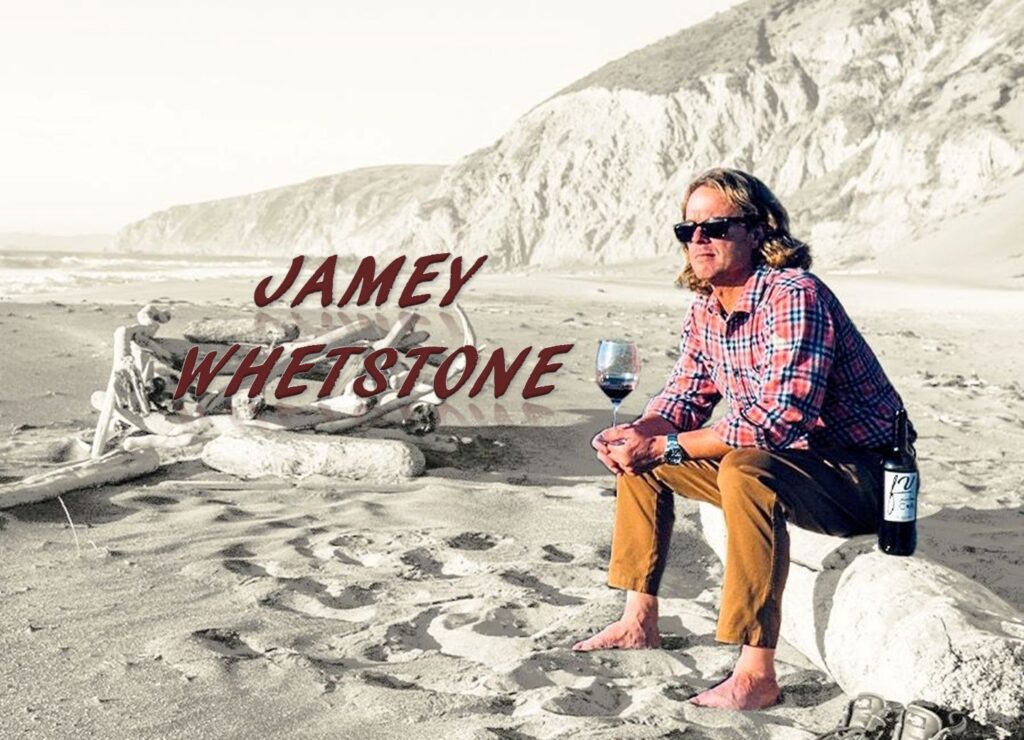 Jamey Whetstone is my guest today. Fresh Vine Wines is his latest venture making wine a little healthier while maintaining the great taste. As the wine maker for Whetstone Winery, Jamey is always looking for new ways to create great tasting wine while maintaining his active lifestyle.
We chat about the many hours and days required to produce, sell and distribute a great wine from the Napa Valley region in California. We spent some time talking about the balancing act of being a husband and father to his children and a running a successful business.
Available on Apple Podcasts, SoundCloud, YouTube, iHeart Radio, Stitcher, Google Podcasts, Spreaker, Castbox, Overcast, Breaker, Pocket Casts, Radio Public, and Spotify.
Intro song "Road Trip" by Robin Tricker
Jamey Whetstone on social media:
Jamey's listening choice while traveling for work is:
He likes to listen to music while traveling. 
Click here to see other guests choices for listening while traveling
MEET THE WINEMAKER
Jamey Whetstone
Jamey moved out to California from his home in South Carolina to manage Mustards Grill in 1996. Simply captivated by the community, lifestyle, and culture of wine country, he found himself quickly growing roots. By 1998, he had begun his winemaking education at Turley Wine Cellars where he would remain in his apprenticeship until 2005. During that time, he spent a summer sabbatical working for the Seysses family at Domaine Dujac in Morey-Saint-Denis and laid the groundwork for Whetstone Wine Cellars, which he founded in 2002.
BETTER WINES FOR AN ACTIVE LIFE
Jamey shares in our vision to create better wines that compliment his active lifestyle. Jamey is an avid surfer, skier, and all-around outdoorsman. His passion for winemaking is mirrored by his passion for adventure, and he wanted to create a health-conscious wine alternative that he can be proud to bring to the table. Our Fresh Vine Cabernet Sauvignon is the first release of those wines.