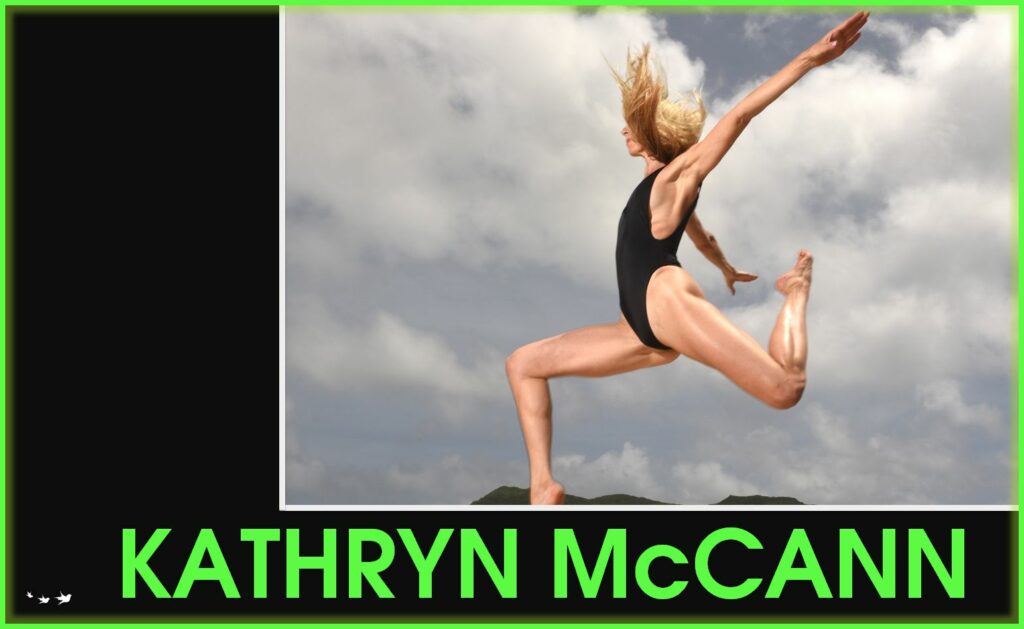 "Balancing Serenity and Success: Kathryn McCann's Journey of Opening Yoga Studios Nationwide"
Welcome to another exciting episode of The Travel Wins! Today, I delve into a captivating conversation with Kathryn McCann, the brilliant mind behind Hang Zen Yogis, headquartered in the picturesque San Diego, California. But Kathryn's journey isn't just about yoga; it's a harmonious blend of entrepreneurship, travel, and relaxation, making her the perfect inspiration for all you business travelers out there.
Kathryn's path to yoga entrepreneurship was paved with the grace of a professional dancer. After gracefully pirouetting through her dancing career, she found herself at the crossroads of "what's next?" This pivotal moment led her to embark on a quest to bring serenity to the hustle and bustle of corporate life.
In this enlightening episode, Kathryn shares her insights into why learning to relax at work is crucial for success. Her expertise in yoga and her unwavering mindset are bound to leave you inspired and motivated. As business travelers, we often find ourselves racing against time and deadlines, but Kathryn reminds us that a moment of serenity can lead to greater productivity and fulfillment.
But that's not all! Hang Zen Yogis is on the verge of exciting expansion. Kathryn's journey takes us to the sun-kissed shores of Hawaii, where her yoga empire is set to flourish this year. And mark your calendars for this January, as Hang Zen Yogis spreads its wings to San Antonio, Texas. It's a testament to Kathryn's ability to balance her roles as a yogi, boss, mentor, and business traveler.
Join us on this soothing voyage as we explore the world of yoga, travel, and entrepreneurship with Kathryn McCann. Discover how you too can find tranquility on the road and embrace the possibilities of success through relaxation. It's time to strike a perfect balance between serenity and success, right here on The Travel Wins!
Kathryn McCann on social media:
Kathryn's listening choice while traveling for work is:
Kathryn enjoys watching movies while flying to and from Hawaii while expanding her business. She loves listening to music as well.
Click here to see other guests choices for listening while traveling
Kathryn McCann BIO
Movement is life for Kathryn McCann. The power of movement has no limitations for this dedicated teacher and practitioner. As a nationally certified E-RYT 500 yoga instructor by Yoga Works, Kathryn is known for her passion to health and wellness, unique self-expression, and inspirational style of teaching that incorporates both the physical and spiritual realms of the practice. Her classes integrate dynamic vinyasa flow asana (linking movement with breath) with the application of precise alignment, stemming from extensive ballet and modern dance training. Furthermore, she infuses meditation, visualization, intention, and prayer to create an inner journey towards healing, growth, and empowerment.
A former professional dancer and performer, she studied with the Boston Ballet School and Walnut Hill School for the Performing Arts. She attended Lawrence Academy, a private New England preparatory school, most commonly known for its commitment to academic excellence, the arts, and athletics. She graduated from East Carolina University in 2002, with a Bachelor of Fine Art's degree in Ballet. Having danced professionally for The Moving Poets Theatre of Dance, Sea World San Diego, and San Diego Dance Theatre, she now enjoys a full time career as a yoga instructor and SUP yoga (stand up paddleboard yoga) instructor in Cardiff-by-the-Sea, CA.
As founder of Hang Zen Yogis, she hopes to be a catalyst for positive change amongst Corporate America. Her goal is to educate, inspire, and transform lives in the workplace through a mind-body experience. Each class is uniquely designed to energize the body, cultivate a meditative consciousness, and bring greater health and vitality to all.