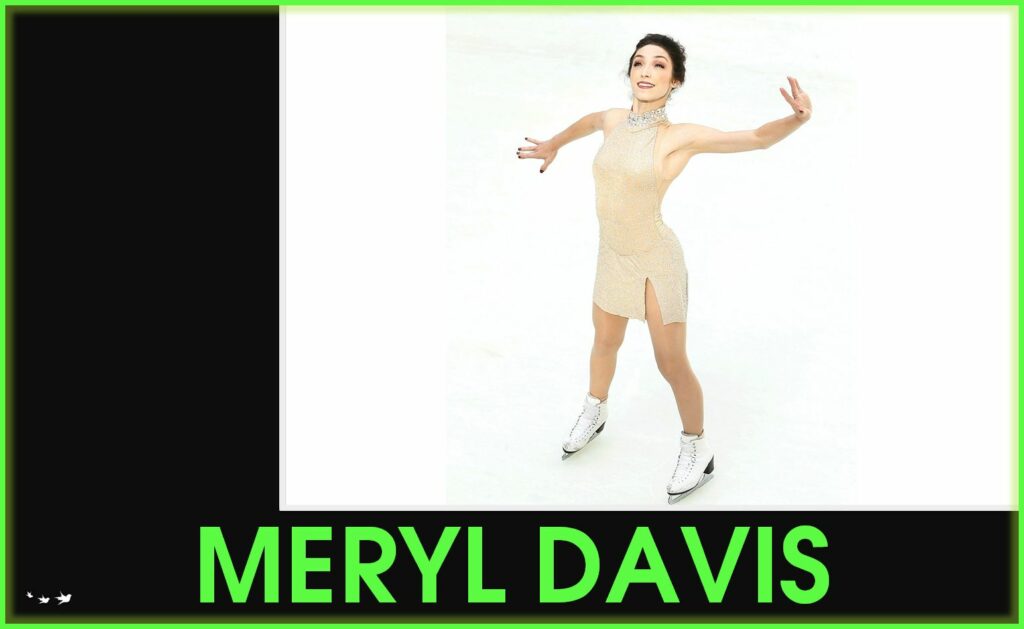 Meryl Davis, a distinguished guest on today's podcast, brings a remarkable array of accomplishments to the table. Renowned for her exceptional ice dancing skills, Meryl captivated audiences worldwide when she gracefully glided her way to Olympic gold in 2014. Additionally, she conquered the ballroom and secured the highly sought-after mirrored ball trophy on the hit TV show, Dancing With The Stars.
Beyond her remarkable success in the realm of sports and entertainment, Meryl's insatiable thirst for knowledge led her to pursue higher education at the esteemed University of Michigan, where she delved into the fascinating field of cultural anthropology. Furthermore, she embarked on a romantic journey, tying the knot in the picturesque country of France, adding a touch of elegance to her life story.
Meryl's pursuit of excellence and her passion for her craft propelled her to traverse the globe as a professional figure skater, enchanting audiences in countless destinations worldwide. Alongside her ambitious career, she wholeheartedly dedicates herself to empowering girls through a multitude of philanthropic endeavors. Her unwavering commitment to uplifting others serves as an inspiration to individuals everywhere.
Given Meryl's extensive travels and exposure to diverse cultures, I was eager to engage in a captivating conversation with her, delving into her unparalleled experiences and gaining insight into her unique perspective on the various cultures she has encountered throughout her extraordinary journey.
"You just have to buckle up and just accept what comes along with the travel lifestyle"
Meryl Davis on social media:
Meryl's listening choice while traveling for work is:
Meryl enjoys watching movies while flying around the world for skating when not studying for schoolwork.
Click here to see other guests choices for listening while traveling
Meryl Davis Bio
When Meryl first fell in love with figure skating on a frozen lake by her childhood home outside of Detroit, Michigan, she had no idea the journey she was about to embark on. Teaming up with partner, Charlie White at the young age of nine, Meryl and Charlie began their quest together. Neither knowing much about the discipline of ice-dance, the team was driven by a passion for skating and the desire to learn, grow and see improvement from one day to the next. 20 years later, Meryl and Charlie are the reigning Olympic Champions and the first and only Americans to win the event. They're also six-time U.S. Champions and 2-time World Champions, making them the most decorated U.S. ice dancers of all time.
Immediately following their 2014 Olympic win in Sochi, Russia, Meryl and Charlie continued to dance into the hearts of Americans on season 18 of the hit TV show, Dancing with the Stars. With pro partner, Maksim Chmerkovskiy, Meryl again came away with a win and the coveted Mirrorball trophy.
Post Olympics
Continuing their post-Olympic whirlwind, Meryl and Charlie now travel the world sharing their passion for skating with some of the most loved international skating tours, including Stars on Ice. With education always having been a priority for the pair, both are currently finishing up degrees at the University of Michigan while exploring other passions and interests.
For Meryl, the journey to becoming an Olympic Champion was filled with challenges and opportunities that allowed her to find strength and confidence. As such, Meryl now seeks to empower girls and young women through her multiple philanthropic endeavors. Most prominently, Meryl is proud to be a Founding Co-Chair of Figure Skating in Detroit, a youth development organization that empowers girls to develop life skills through the sport of figure skating with a heavy emphasis on education. Meryl Davis is also on the Advisory Panel of the Women's Sports Foundation, a UNICEF Kid Power Champion, and Classroom Champions Athlete.
When not at home with her family in Birmingham, Michigan Meryl most loves sharing her story and experiences in the hopes of inspiring others to follow their dreams.