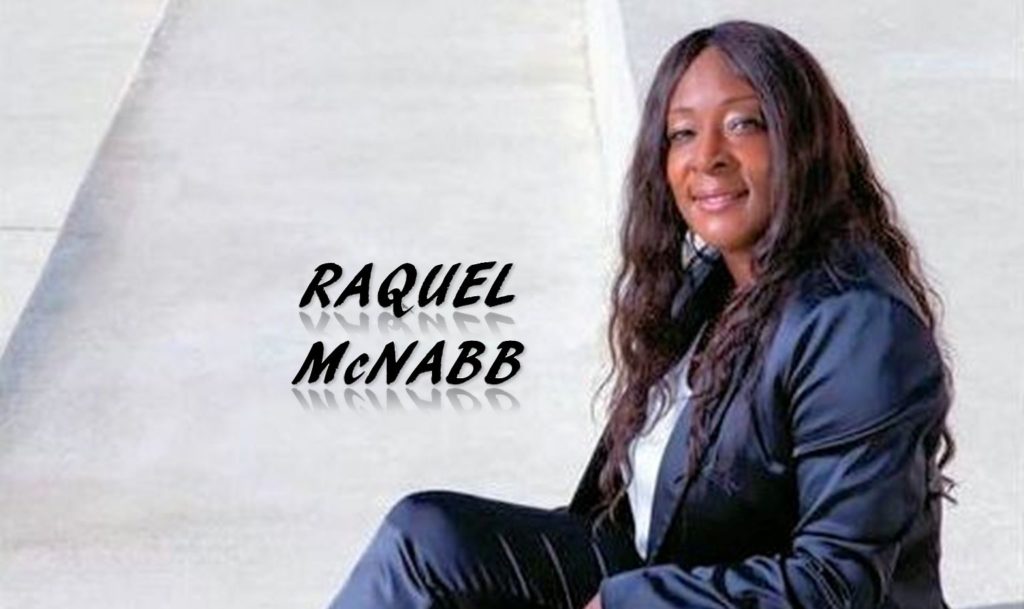 How can I help even the playing field for children that can't afford to play?
Raquel McNabb is my guest today. She founded the Caris Sports Foundation to give kids, who otherwise couldn't afford to join a team, the chance to play. An accomplished athlete and mother of four, Raquel has personally supported athletes from low-income families over the years.
Being a busy mom of four athletic, school aged children, she started the foundation because of the importance of helping others achieve their goals. She has a lot of balls up in the air at all times with the foundation getting started last year, four children and their always changing schedules and a husband that is always on the move as well.
Caris Sports Foundation
The foundation was founded in 2019 to help kids and their families meet the costs associated with recreational and competitive sports. 
They are well aware of the fees involved in team sports. Team fees, equipment, uniforms, travel expenses, and other related costs all add up. Some families can afford it; others can't. But access to sports shouldn't be limited to those who have the financial resources to play. Income affects sports participation. Children who play more, come from families that can afford more. Only 34% of kids ages 6 to 12 from homes with incomes of $25,000 or less played team sports compared to 69% of kids from home with incomes of $100,000 or more.
Organized sports shouldn't price out kids who can benefit from the camaraderie, competition, challenges, personal growth, and accomplishments that sports offer. Caris Sports Foundation and its supporters provide scholarships to cover those expenses. By taking the money problem out of the equation, they help young athletes, from kindergarten through high school, get out on the playing field. 
Caris Sports Foundation's current activities are limited to Arizona; however, they will soon be expanding to other regions.
Intro song "Road Trip" by Robin Tricker
Raquel McNabb on social media:
Raquel's listening choice while traveling for work is:
She likes to make use of her travel time by catching up on emails or use it for business planning. If there is a longer travel time involved she'll watch a movie to relax.
Click here to see other guests choices for listening while traveling
RAQUEL McNABB – ABOUT
Her birth name is Raquel-Ann Sarah "Roxie" Nurse. She is the daughter of Canadato Arlie and Marjorie Nurse.
Raquel attended Syracuse University, where she was the point guard on the women's basketball team. She was named MVP twice, Athlete of the Year in 1997, and made the Big Eаѕt academic all-star team thrее times. Raquel graduated with a Bachelor of Science degree in physical education. She then earned a Master of Public Administration degree from Syracuse's Maxwell School and a Master of Educational Policy from the University of Pennsylvania.
Raquel Nurse is married to her husband Dоnоvаn МсNаbb. After dating for several years the couple decided to tie the knot. The duo married in 2003.
The marriage ceremony took place in Valley College Ministries International, Oak Valley, Illinois, with her family and college teammates who joined the bridal couple at the Ritz Carlton Hotel in Chicago. They spent their honeymoon in the beautiful Dominican Republic.
They have four children: daughter Alexis, who was born in September 23, 2004, now playing club basketball and making a name for herself, twins Sariah and Donovan Jr., who were born in 2008, and Devin James, who was born in 2009. The family splits its time between homes in Moorestown, New Jersey and Chandler, Arizona.
McNabb's nephew, Darnell Nurse, was the seventh overall pick by the Edmonton Oilers in the 2013 NHL Entry Draft.
McNabb's niece, Kia Nurse, is a college basketball player for the Connecticut Huskies and the Canada women's national basketball team. As well, her other niece Sarah Nurse competed on Team Canada's national women's hockey team at the 2018 Winter Olympics.
Her Husband Career Summary
On the other hand, her husband is an American former football quarterback who played in the National Football League (NFL) for 13 seasons, primarily with the Philadelphia Eagles. Prior to his NFL career, he played football and basketball for Syracuse University.
The Eagles selected him with the second overall NFL Draft win in 1999, and McNabb played eleven seasons with the team, followed by one year each with the Washington Redskins and Minnesota Vikings. Raquel Nurse and her husband are involved in many charities.