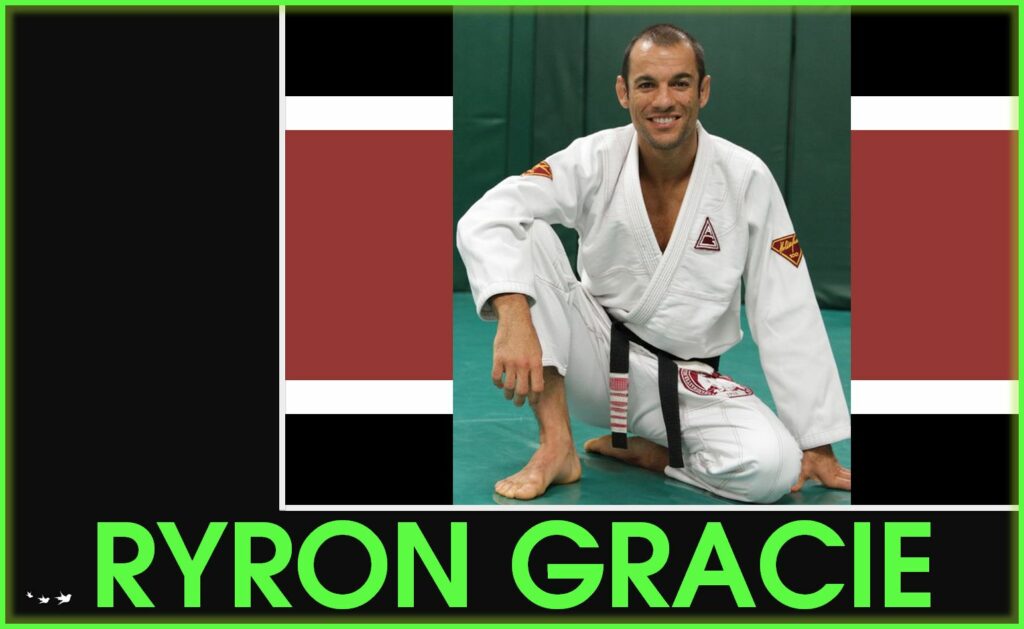 "Journey Beyond the Mat: Ryron Gracie Unveils the Adventure, Challenge, and Love in Two Decades of Globe-Trotting Jiu Jitsu"
In an utterly captivating episode of our podcast, we delve into the mesmerizing life journey of Ryron Gracie, a 5th-degree black belt in the enigmatic world of Gracie Jiu Jitsu. An heir to the Gracie legacy, Ryron unfolds a tapestry of riveting travel anecdotes, laced with lessons from the 'gentle art' that have resonated far beyond the mats and into his personal life.
"I want to to start making a list of everywhere I've traveled now that I'm talking to you"
Immersing us in a twenty-year odyssey, Ryron recounts captivating narratives from different corners of the globe, all connected by his unwavering dedication to Gracie Jiu Jitsu. As you listen, you'll be spellbound by tales of his intense training sessions, nerve-wracking fight corners, and even his experience guiding the phenomenal Ronda Rousey on her rise to stardom.
As we navigate through Ryron's travelogue, we pause to explore a nuanced evolution: the transformation of a solo wanderer into a loving family man. He candidly discusses how the art of traveling has shifted through this new lens, as the priorities of companionship and fatherhood enter the frame. This segment is an absolute must-listen for anyone balancing wanderlust with familial responsibilities.
Most strikingly, this enthralling conversation reveals a profound alignment between Ryron and our host. Both driven by a ceaseless curiosity to explore the world, they share a deep-rooted urge to engage with as many cultures, people, and places as time would permit. If you, too, are fueled by an insatiable thirst for travel, wisdom, and connection, this episode promises to be a treasure trove of inspiration.
In a world where many are bound by routine, Ryron Gracie exemplifies how a life of disciplined martial artistry can coexist beautifully with an adventurous spirit. Tune in and prepare to be transported into a realm where the art of Jiu Jitsu mingles seamlessly with the art of life itself.
Connect with Ryron Gracie on his social media pages:
Click here to see other guests choices for listening while traveling
SUBSCRIBE
You can subscribe to The Travel Wins Podcast on Apple Podcasts, SoundCloud, YouTube, iHeart Radio, Stitcher, Google Podcasts, Spreaker, Podnews, Castbox,  Pocket Casts, Radio Public, and Amazon.
The Travel Wins intro song by Allison Johnson and Steve Stevens
Gracie Academy Overview
In 1925, Carlos Gracie established the first Gracie Jiu-Jitsu Academy in Brazil. In 1978, Rorion Gracie brought Gracie Jiu-Jitsu to the United States, and in 1989 he established the first Gracie Academy on North American soil in Torrance, California.
To accommodate the worldwide expansion of Gracie Jiu-Jitsu, in 2017, Ryron and Rener moved the family business to an even larger facility and established "Gracie University" to reflect the shift from a single academy to a global organization. The Torrance location is one of the most successful martial arts schools in the world with over 1,000 students. Torrance also serves as the global headquarters for hundreds of Certified Training Centers and over 150,000 home-study students learning online in 196 countries. Whether you live in Southern California, or you're just visiting, we invite you to join us on the green mats in "Jiu-Jitsu Heaven" to experience first-hand the beauty, simplicity and effectiveness of Gracie Jiu-Jitsu.